Happy Friday, friends! I'm back today with my first round of Friday Favorites for 2019! (Geez, say that 5 times fast. haha)
Narrowing down my favorites for the week is always so hard...and so random. And today is no different.
BUT FIRST.
I have to discuss one non-favorite. Because what in the world ABC?! That 3-hour premiere of The Bachelor on Monday was brutal. Even your die-hard fans (ahem...) were having a hard time staying focused. Those watch parties were
so
unnecessary. I had absolutely no desire to see fans from all over the country staring into the camera and screeching like a bunch of preteen girls at a Jonas Brothers concert. (Or whoever is cool these days.) No thanks.
And the random proposals? Sweet I guess but RANDOM. It seemed very contrived (because it was) and while I hope the best for those couples with their free Neil Lane diamonds, I hope those are the last random proposals we get. I would much rather have seen an extra hour of the sloth girl climbing trees or the girls getting drunk and yelling at each other than those watch parties. Or how about an hour of bloopers because THOSE are funny!
Look how cute sloth girl is by the way!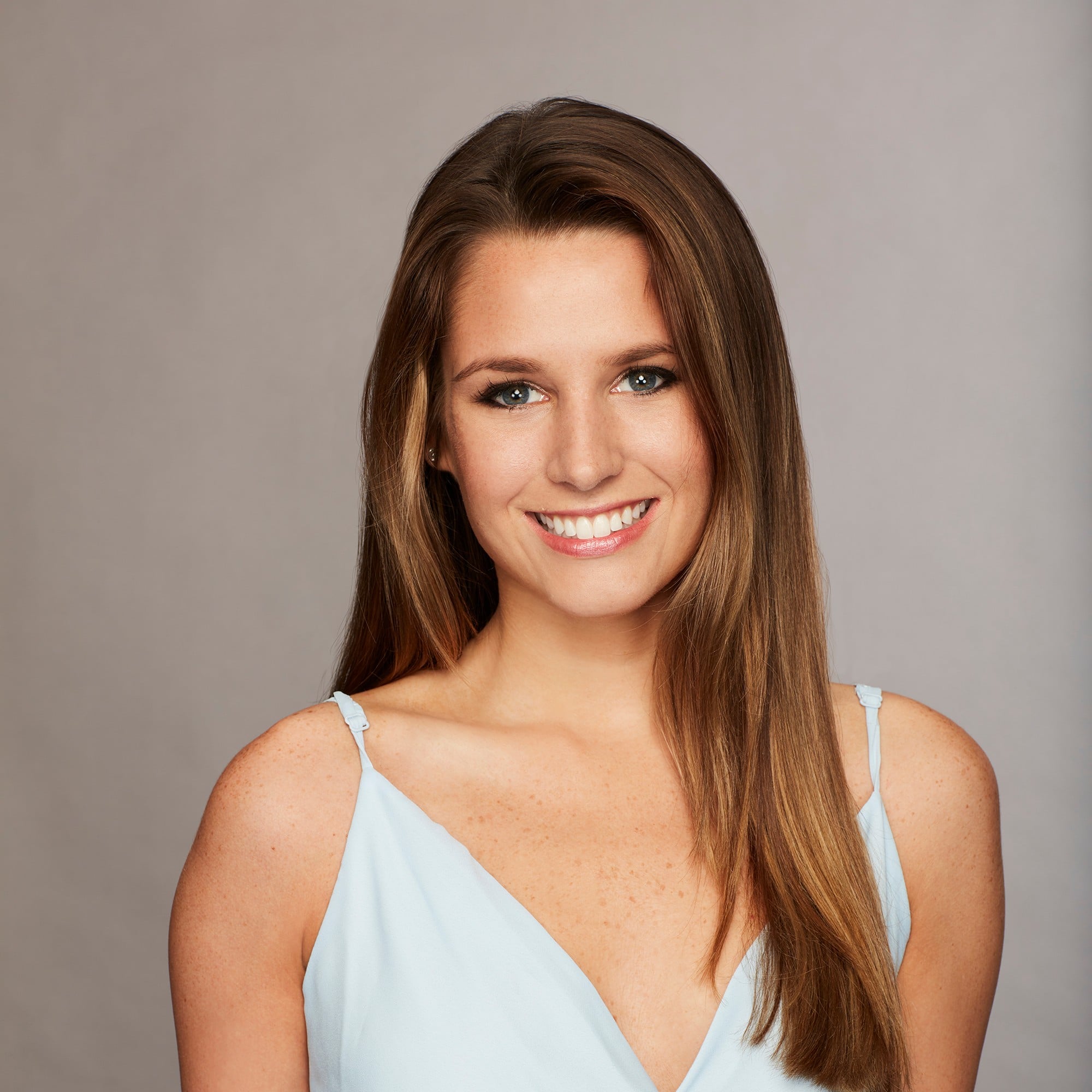 What made her think that dressing as a sloth, climbing trees and chomping on fruit all night would make Colton love her? It makes no sense. And it made me cringe. I just can't. I mean, if you MUST then at least take your costume off pronto and let him know you're a normal person and not a lunatic. Your commitment to this character is not cute in any way.
Ok, I feel better now that I've gotten that off my chest. So on to my favorites. :)
If you aren't using some sort of heat protectant on your hair before you blow-dry, then you really need to. Anything you can do to protect your hair from damage is good obviously! Not only will this protect your hair but it will cut down on your drying time (whoop!) AND it smells like Pina Coladas. Also worth noting is that the spray is not oily at all. It is definitely a "dry" spray if that makes sense.
I've heard several people tell me they just don't think it could handle their long/thick/curly hair but here are my thoughts on that. If you can blow out your hair with a round brush (or if your stylist can) then I don't see why this wouldn't work for you as well.
This is not one of those rotating brushes. (I had one of those several years ago that was supposed to rotate and smooth...? It did not.) This is basically just a large, oval-shaped brush with hot air blowing from it. And the bristles are long and sturdy so they can easily handle thick hair. Also, this works best when you dry your hair in sections so you can section it out as thin as you need it. I really think ANYONE could use this. But that's just my personal opinion.
Here are the 4 products I use EVERY time I blowdry now. I occasionally mix in others but these are the 4 staples. (Those alligator clips are a must for sectioning off your hair! Plus they are super cute.)
Girls. The next time these are on
Jane
you might want to grab one. Or 3.
It is long enough to cover your bum, is just oversized enough to be super cozy but not make you look like a whale and the material...sigh. It's just so soft. It's that heathered material which is always my favorite. I'll pretty much buy anything if it says "heathered". Plus it is CUTE.
But now I feel like I jerk because I've talked it all up and I can't even link it for you! But you can bet your bottom dollar that I will continue to stalk Jane for you and post these as soon as I see them come back! So be sure to join the
FB group
!
Y'all know Jane is my very most favorite place to shop. So here are a few of their
current hoodies
that are available. (Remember, Jane deals only last for 72 hours or until they sell out! So you've gotta act fast.) There are just too many cute ones there to show you here so go shop, girls!
I can't remember if I've written any updates on the blog about it in a while so since we're all in this "lose weight, gain energy, get healthy in the New Year" mode I figured now was a good time.
The short answer is that YES, I am still devoted. I still drink it. I still buy it. It still works for me. It gives me energy, focus and shuts down my appetite for the rest of the day. Yes, I think you can become immune to it somewhat but when I start to feel that way, I either up my scoop to 1.5 or quit using it for a few weeks and then jump back in.
So YES, I would still absolutely recommend trying it out! My very favorite part of this company is that they have SAMPLES for cheap that you can try out first before you pay for a full month's supply. And although sometimes it DOES take more than a couple of samples to feel the difference...it really shouldn't. With me, I noticed the difference within 30 minutes. I got the buzzy energy without the shakes, my appetite disappeared and I just wanted to do all.the.things.
I am probably a terrible salesman by saying this but if you don't feel a difference after your samples, I (personally) wouldn't buy a full month's supply. Yes, you may end up feeling it down the line but it's a gamble and I'm not much of a gambler. ;) Remember, EVERYONE IS DIFFERENT. And it won't affect us all the same way. But there's no harm in trying because hopefully you'll feel all the fun stuff like (what I'm guessing) is about 90% of people!
And guess what?
NOW they have Smart Cocoa! This makes it so much easier on non-coffee drinkers. There is NO coffee in the cocoa. It tastes like Swiss Miss hot chocolate. So if you hate coffee, you need to try this! Definitely mix it with hot milk instead of water. It makes it so much creamier!
I've started mixing half a scoop of coffe in with a scoop of the cocoa for a mocha latte. Yum!
See that cute coffee cup above? That's leading into my next favorite. :)
I actually bought that coffee mug off of Amazon during a Lightning Deal a few months ago because I knew I could get them from my wholesalers but wanted to try them out first. And I LOVED it. It kept my coffee/cocoa hot for so much longer than my normal coffee mugs.
I finally got around to adding them to the shop yesterday and look who got the first two!
Thank you,
Erika
!
You can find them in the shop
HERE
and I've got them in seafoam (a pale blue), white, navy and pink and then I ordered coral and lavender last night. So pretty and so practical. The perfect combo.
Another big hit over the past couple of weeks have been my "one little word" signs. I know a lot of you do this (choose a word to focus on for the entire year) and these are a great reminder! And I love seeing all of your words! These little signs are 3.5x10" so they are perfect to sit on a shelf or add to a gallery wall and build on every year.
And don't forget that you can choose your edge color! Add a pop of color or keep it neutral. Totally up to you!
Find these signs
HERE
.
Come back next week to hear about my word of the year!
My last favorite is devoted to daily life. We had some amazing 70+ degree weather early this week and since we were out of school on Monday, they spent the whole day outside riding their new scooters, having Nerf wars and just being KIDS. They ran the neighborhood with this crew, took over the culdesac and had the best day. This exactly what our "every day" looks like, by the way. We are in the culdesac so we tend to be the place where all the kids congregate. It's a safe place for them to run wild. :)
More daily life. Haircuts. The boys finally got those much-needed haircuts. I forgot to snap a picture of Mason's but I got Matthew's. He's way more into his hair anyway.
I may do a full review of them at some point but I'm not sure what else I can say other than I LOVE IT SO MUCH. haha We'll see.
But that's it for today!
HAPPY FRIDAY!