Ahhhh! I had all the plans to finish my February Book Review and have it posted today but guess what? I waited until last night to start it...and that was a big mistake. HUGE. Do you know what last night was?!
REAL HOUSEWIVES OF NY PREMIERE NIGHT!!
Now, some of you are all...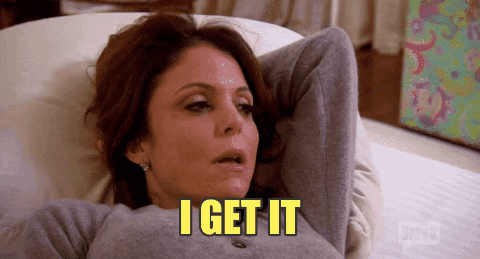 But then some of you are thinking...
I'm sorry, y'all. It's just my THING. It makes me happy. It is a stress reliever at the end of a crazy day.


So...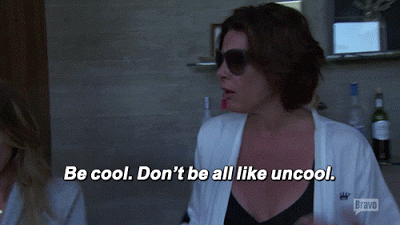 Hahahaha. Sorry. I never get ugly comments on this blog (knock on wood and THANK YOU) so I wouldn't expect any of y'all to "be all like uncool" and knock me for my vice. But I just had to find a way to use that GIF. It's classic. 😂😂😂
Besides the NY premiere, it was also the New Jersey girls reunion Part 3! (I love watching drunk people fall down!!! Joe Gorga gave me my favorite moment from this season!)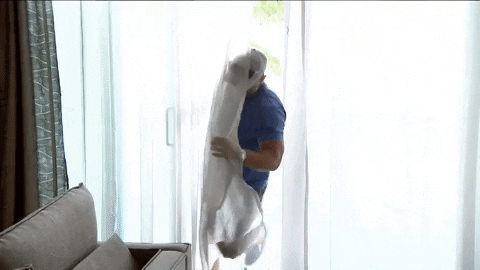 So yeah, I had a long night. And I just couldn't get myself in the right mindset to talk books today. It was all housewives drama and I just.can't.quit it.
I'm seriously considering doing full recaps on RHONY every week. Kind of like Sheaffer does with The Bachelor (except there's no way I could be nearly as funny). She KILLS it with her recaps. (Find them
here
. Even if you aren't a Bachelor fan, you will love it!!)
I was just completely distracted. Couldn't put a complete sentence together that made any kind of sense. (Even that sentence sounds weird.) Got even more distracted reading y'all's comments on my "Who is your all-time favorite Housewife post" over in
the FB group
(the GIFs everyone left are hysterical!) and looking up new deals to post there as well. Why is it so hard for me to do JUST ONE THING at a time? I tend to live under the mantra of "Why do 1 thing when you can do 3?!". haha
And in case you missed it, my blog now has an
OFFICIAL FB PAGE
!! Yes, I have a
Deals group
but apparently, every blogger needs an actual page in order to do certain things and GROW. And I want to grow, y'all! I may not be the most consistent blogger but I do love it when I have something to say! And it's nice to know you aren't talking to a wall so growth is good! It means people like you, right? And who doesn't want to be liked?! This is also why I love love love my
Deals Group.
Because I get to interact with all of you throughout the day and make friends!!
You can find the new page
HERE
.
Seriously, I hope to be back tomorrow with some good Friday Favorites that just might include the first edition of Amanda's Amazon Haul (I already have a new graphic and everything! #whoa) AND a February Book Review. But honestly, who are we kidding? I'll be happy if I can just get one of those done. I'm trying to double up on Etsy work in order to prepare for our Spring Break next week! Work comes first and all that. Blah blah. haha.
See you back here tomorrow, friends! Please feel free to drop your comments about your Housewives thoughts and who your all-time favorite HW is!